Remote working on large-scale changes everything
During these weird times, completely different information becomes useful and valuable. Most companies have made great efforts in the last couple of weeks to make it possible for their employees and shifted to remote working, safe and healthy. This created an enormous impact on your infrastructure. The number of VPN-connections skyrocketed, firewalls are busier than ever and also internet connections are overloaded. This creates a strong need for visibility in the quality of working remote.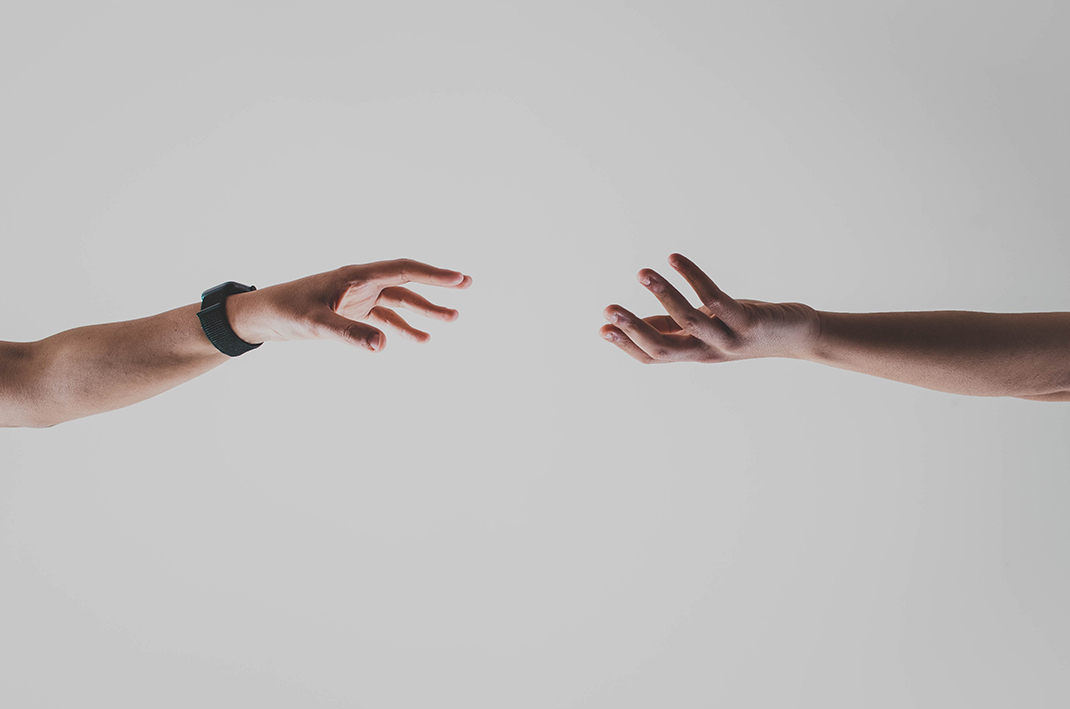 Can your employees still move forward? Is there enough capacity? Are you barely keeping your head above the water or is there sufficient bandwidth left? We want these questions answered quickly and preferably without too many changes in the existing environment. Luckily an app has become available to do just that.
Splunk Remote Work Insights
This new solution from Splunk provides insight into the bottlenecks which occur during times when most of your employees work from home. The setup of Splunk RWI is simple. By connecting your VPN-solution to Splunk, the statistics become available in Splunk RWI. The same applies for SSO-solutions like Okta en video conferencing platforms such as Zoom. You can use the technology add-ons from Splunk to upload the data efficiently.
This is how Splunk supports organisations with a toolkit to optimize the productivity and performance of employees and critical business processes. Splunk RWI contains an executive dashboard with a holistic view on the business and supports IT and Security teams to manage applications, secure networks regardless where they are.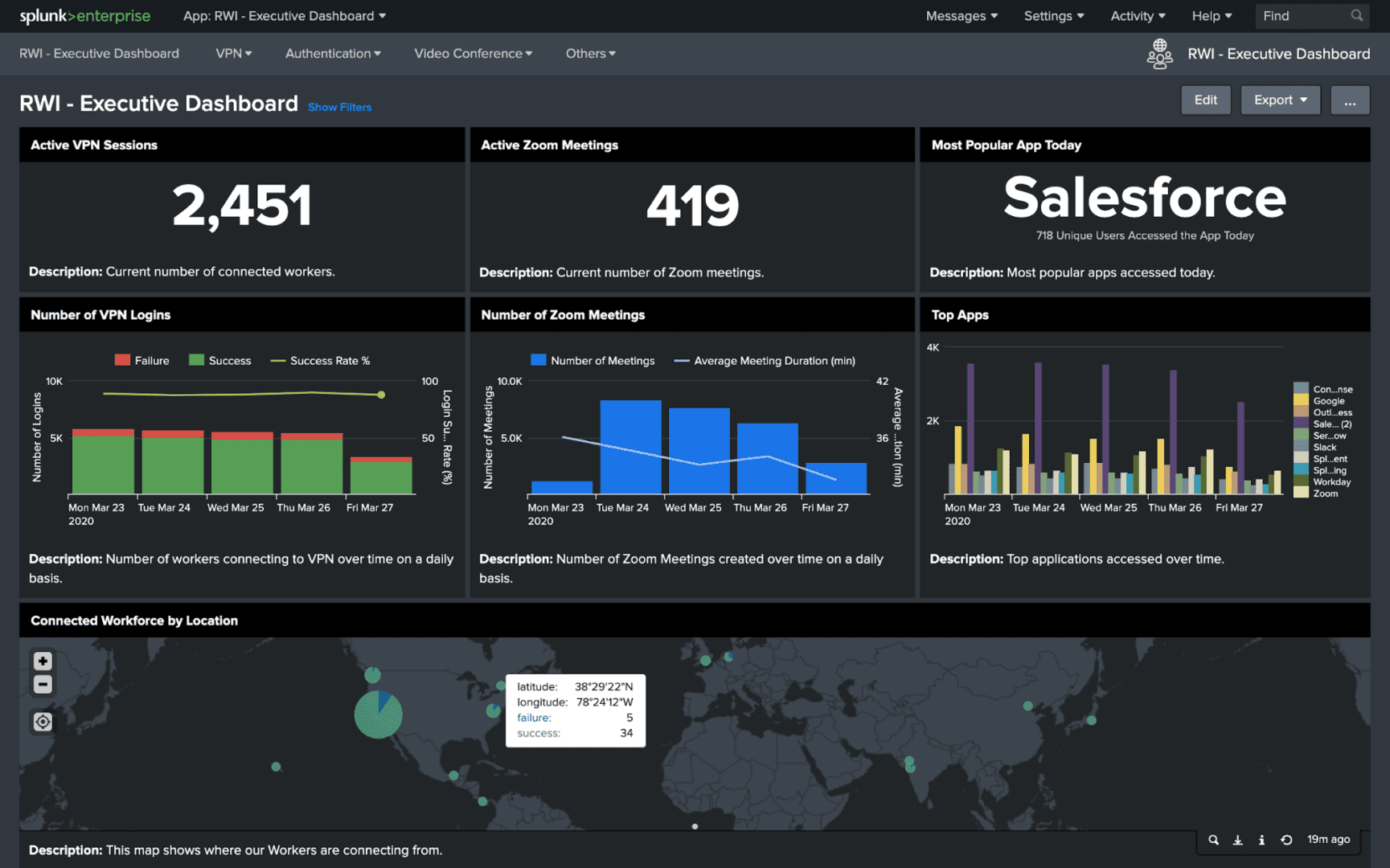 Splunk RWI is free to use and available via Splunk's Github page. Read the blog from Splunk's CTO Tim Tully on Splunk's RWI for more information.
Our team of experts are eager to support you in these busy times to create the dashboards for you  – on location or remote. Contact us for more information about our Dashboards Service.