Splunk
In a world of constant change, you need a data platform that helps you keep up. We are the leading specialists in implementing, configuring and using Splunk for IT operations, security and business analytics.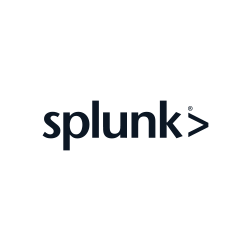 Break the silos
What is the one thing that keeps you from getting value from data? Silos. Splunk eliminates the silos and makes it easy to use the same data set for an infinite number of use cases.
Renowned for its ease of configuration and maintenance, Splunk has been our go-to platform for many years. Splunk contains instant solutions to all common data challenges you face in a complex, hybrid IT and business environment.
What does it solve?
Less work, more innovation
With Splunk, implementation is just faster. Its effortless extensibility, its unrivalled time to value and its ability to connect to anything in real time make Splunk the way forward in data.
A tool for every use case
With added tooling like SOAR, Enterprise Security, Infrastructure and Application Performance Monitoring, Synthetic Monitoring and AI functionality, Splunk is your one-stop-shop for most data challenges.
Quick and easy dashboarding
No need for a separate dashboarding tool. Splunk will automatically visualize your data for instant insights into the right now of your IT and business landscape.
Enough talk, let's test it. With a Proof of Concept
We share our knowledge & insights with you