SMT Data Platform
With Splunk, we guarantee stability, usability and standardization of your data platform. Want to get more out of it? We deliver the platform, the services and expertise from our Data Directors. Fully managed and 24×7 from our Data Operations Center. We are the Masters of Splunk. No fuss, just data.
300+ customersaided
With data-driven
solutions
1 Truth
All data in
one place
1 central place
For all your
data insights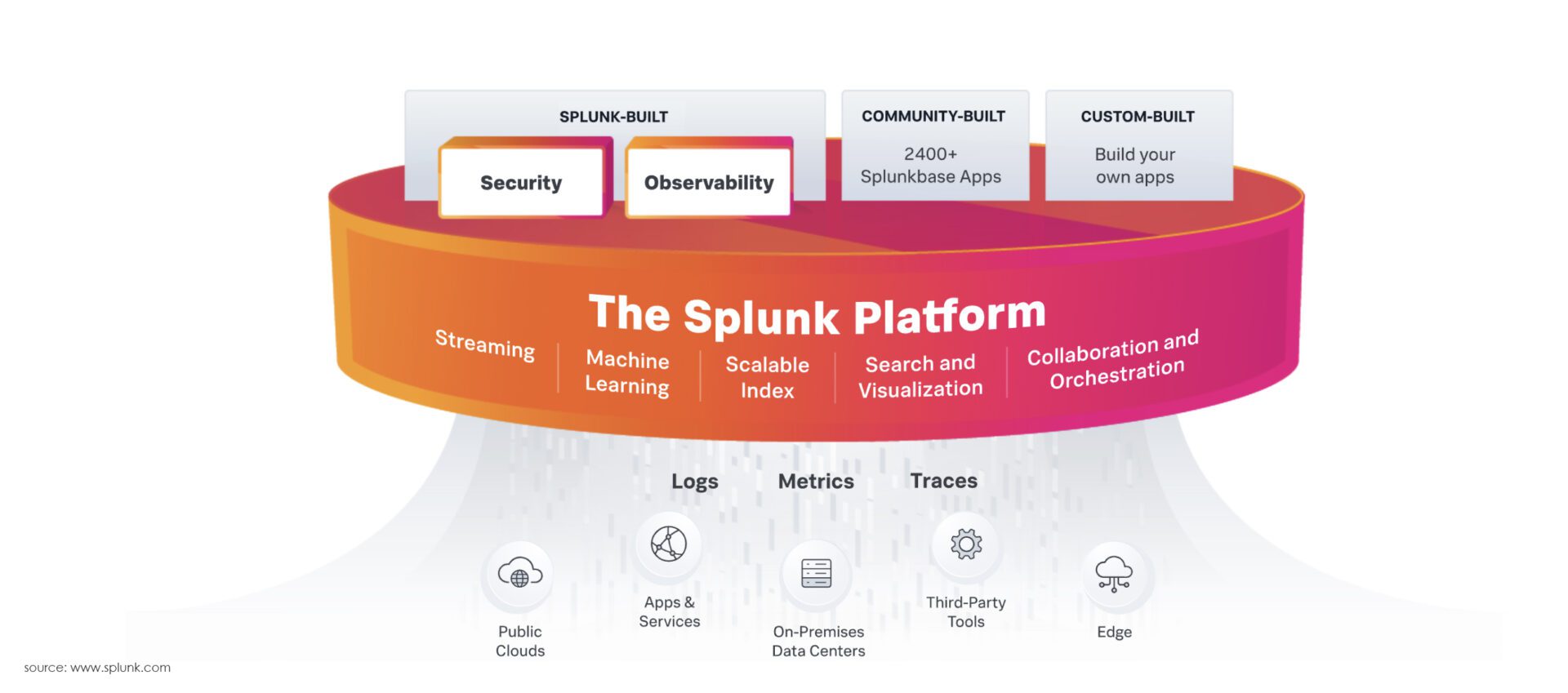 Instant insight in IT-operations, security and business analytics
Stop writing custom code
Custom integrations kill beautiful data initiatives every day. And why? You don't need to build custom code to get at all your data, when there's standard integrations available for almost every platform and application.
Instant insights
With the SMT Data Platform, you won't have to wait for insights to arrive. Because with our data solutions, having the data is seeing the data. Instant visualization for instant insights into IT operations, IT security or business analytics.
Full control, fully compliant
Custom, ad-hoc data integration is a security and compliance risk. Our data platforms centralize all data ingestion, transformation and storage and give you total control over what gets stored, how and how long.
Easy maintenance
No custom code means no technical maintenance. This frees up your IT and data people to do what they're good at and what they enjoy: making things work better for users and getting value out of data.
The right technology, the right people
We're SMT, the Data Integrators. We deliver Cribl & Splunk, and we help you get every possible drop of value out of them with the expertise and experience of our Data Directors.
Fully managed (or not)
With us, you have complete freedom of choice: buy just the data platform, or go for a fully managed and supported option. Or combine the Data Platform with the Data Router. We're flexible, so you can be too.
Freedom from manual work
We automate most of the maintenance of your data platform. And what we can't automate, we will do for you. Your data experts can focus on what they do best: get value from your data.
Knowledge and technology in one package
We build data platforms, but we help you build your strategy too. We will never leave you with technology you don't know how to use and we will always be there with the answers you need.
Observability Becomes Essential
Observability is becoming increasingly essential. Leaders are expanding the visibility of Multicloud and working to dramatically improve a digital experience. Read all about it in 'The State of Observability 2022'.
Contact
"*" indicates required fields